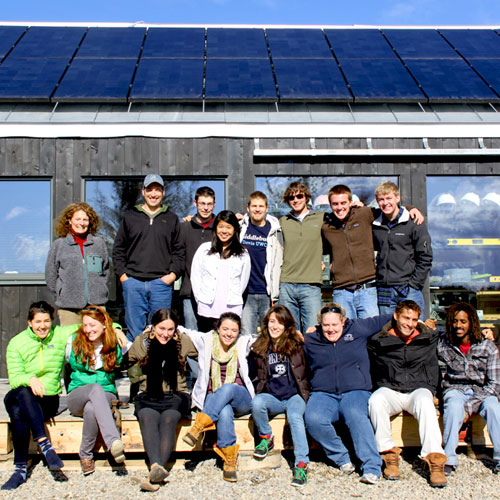 EDUCATION
At VIA, our culture is one of collaboration, knowledge sharing, and learning from each other and from our consultants, vendors, and clients. The ever-changing and evolving practice of architecture demands commitment to learning, even by the most seasoned of architects.
CONTINUING EDUCATION
We encourage continuing education for our staff and collaborators. In our effort to create better buildings for people and the environment, we encourage and support on-going learning for our staff and actively share what we have learned with the wider community. Ongoing knowledge sharing, includes:
Hosting and facilitating roundtable discussions of sustainable building practices for building professionals
Regular lunchtime seminars on the latest products, strategies, and technologies
Presentations at professional conferences to share lessons learned and to further sustainability goals throughout our professional community
MENTORSHIP
Supporting budding architects and designers is another way we express our commitment to education. We have a close relationship with Middlebury College, where many of our staff have taught and continue to teach, and where Andrea and Ashar served as lead faculty advisors to the 2011 and 2013 Middlebury College teams for the US Department of Energy Solar Decathlon. VIA architects and designers often serve as guest critics for student projects at Middlebury College, Norwich University, and the University of Vermont. Megan teaches Building Science and Net-Zero Design at Yestermorrow Design/Build School.
INTERNSHIPS & LOCAL SCHOOL ENGAGEMENT
VIA welcomes interns of varying ages and skill levels who seek supervised practice in architecture, software tools, and model building. We have offered workshops for students from the Hannaford Career Center and have engaged with younger students in a variety of ways from offering school vacation camps to in-class presentations with local elementary students.
PROJECT TOURS
We enjoy leading tours of our projects for students of all ages, as well as for professional groups and peers. Please contact our office manager if you are interested in an internship or tour.