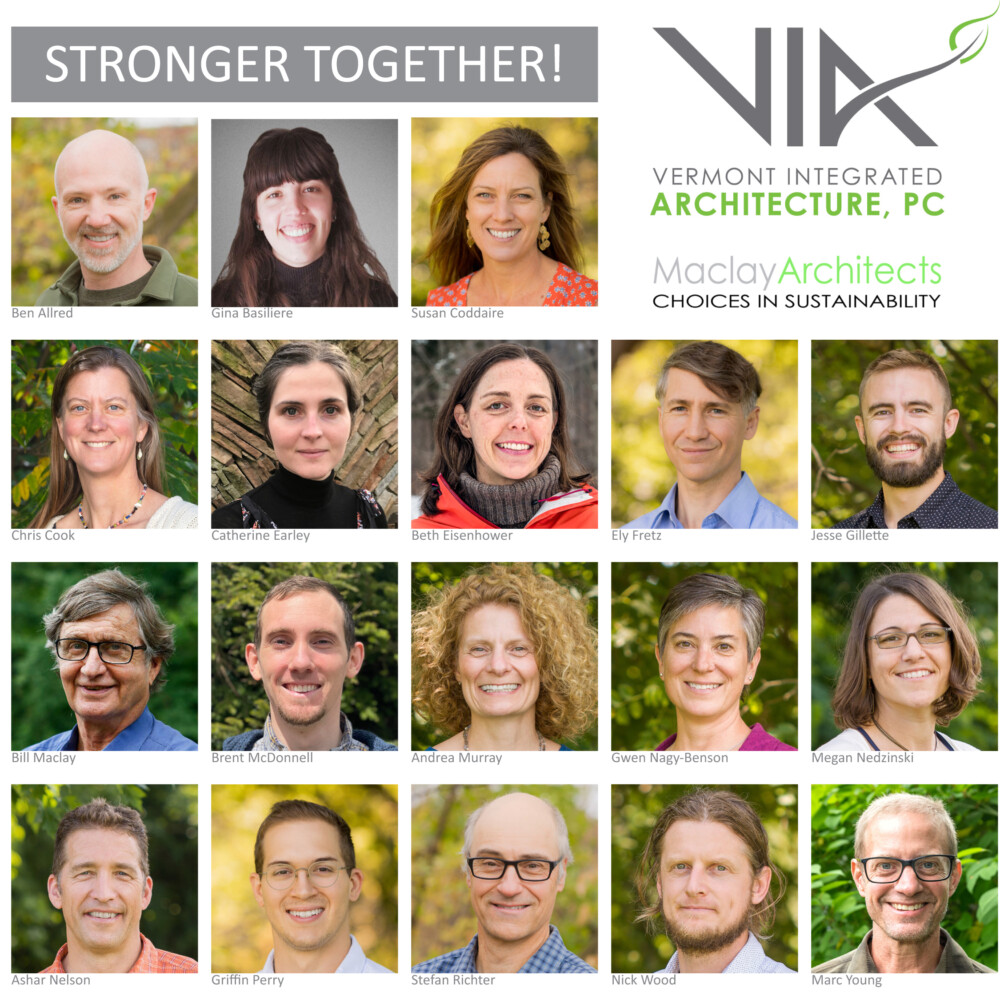 Maclay Architects Will Become Vermont Integrated Architecture – Maclay Studio
Maclay Architects and Vermont Integrated Architecture, P.C. (VIA) are excited to announce that Maclay Architects will become VIA ("Maclay Studio") as of January 1, 2024.
Bill Maclay has been practicing in the Mad River Valley for over 50 years and is recognized nationally for his work as a pioneer of sustainable architecture.  Bill has carefully chosen VIA of Middlebury because we share these values and have demonstrated a similar commitment to care for the planet and our local communities through our practice of architecture and design.
While Bill will remain partially involved in the firm as a mentor, advisor, and collaborator on various projects, he also  plans to update his book, "The New Net Zero," with expanded carbon assessment and community innovation chapters. In addition, Bill is working on another book exploring architectural design. And, he is looking forward to spending more time with his family.
When Bill approached Andrea Murray and Ashar Nelson, founders of VIA, in 2019 about a possible transition, he was clear that his intent was to ensure his clients and staff continue to be well-cared for and served for many years to come. VIA promises to do this! We intend to maintain our office in Middlebury as well as the "Maclay Studio" in Waitsfield.  Current Maclay clients should rest assured that projects in the works will be completed by Maclay staff with oversight from Bill.
The collective wisdom of our two firms in the realm of sustainable architecture is significant. We look forward to partnering with friends, clients, consultants, builders, communities, and new collaborators to continue to make the world a better place.
As of January 1, 2024, all Maclay staff will be employees of VIA. Please do not hesitate to reach out if you have any questions.