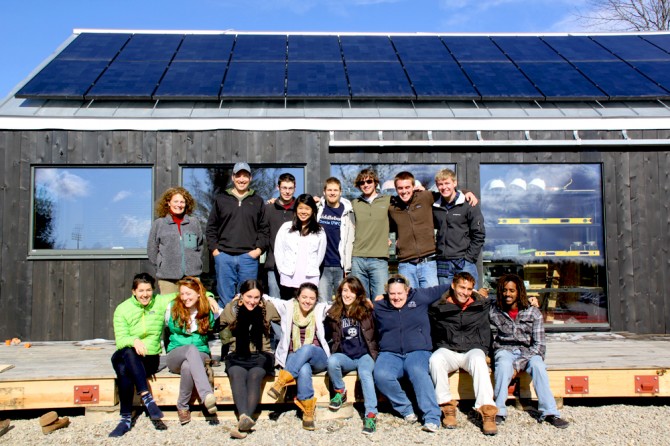 Middlebury Solar Decathlon 2013!
Big News! Middlebury College Selected to Participate in 2013 U.S. Department of Energy Solar Decathlon!
We've barely wrapped up the 2011 project, but here we go again. Andrea and Ashar will act as faculty advisors to the young team, which already has interest from over 90 students on campus. Our proposal is to design "In-fill Home;" or a house that addresses an urban context by filing in underutilized spaces in cities nationwide.
Andrea and Ashar will be teaching courses in parallel with the required deliverables and deadlines set forth by the Department of Energy. We now have 22 months to design, build and transport our house to sunny, Irvine, California. Yes, California here we come.
In addition, we are excited to learn that Norwich University in Northfield, Vermont was also selected to participate in the 2013 event. We are immensely proud that two great schools, out of the total 20, will represent the great (even though small) state of Vermont and its spirit and commitment to solving energy issue problems.
To read more about the event, please visit: http://energy.gov/articles/solar-decathlon-2013-new-teams-new-location