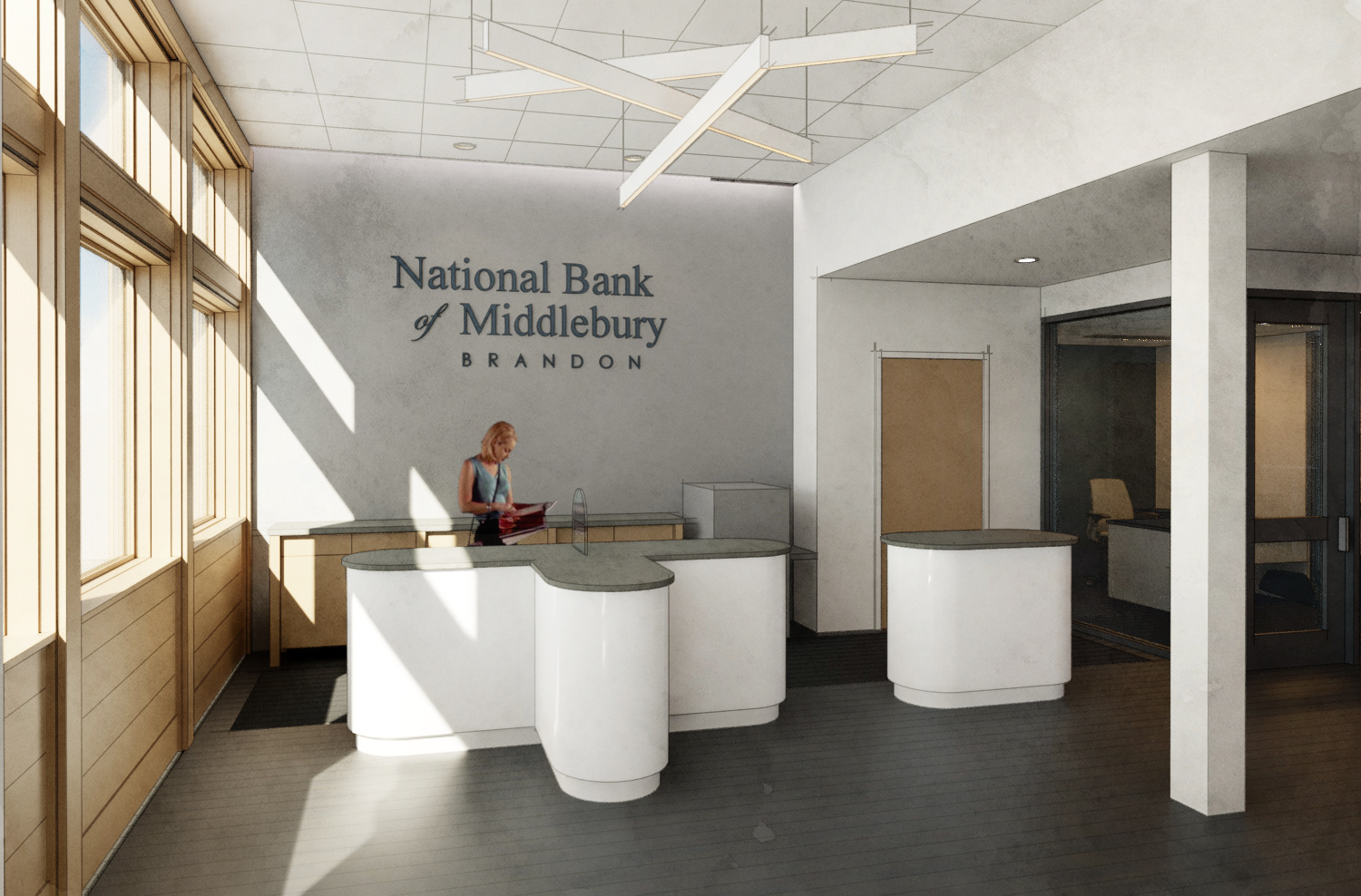 Conceptual rendering of Brandon branch reception area.
Planning for a New Banking Future
With seven branches throughout Addison County, the National Bank of Middlebury (NBM) embarked on a master planning exercise in 2020 to better understand its building resources and each one's role in the bank's future. As the nature of banking evolves, NBM's space requirements for doing business are also changing. The pandemic set into full motion some of the trends already underway in the banking experience, from increased automation and online banking to the need for more flexible work schedules and spaces. But the desire to retain a permanent, visible presence in downtown areas remains strong. NBM was interested in reimagining its physical buildings to better serve its customers, employees, and the community.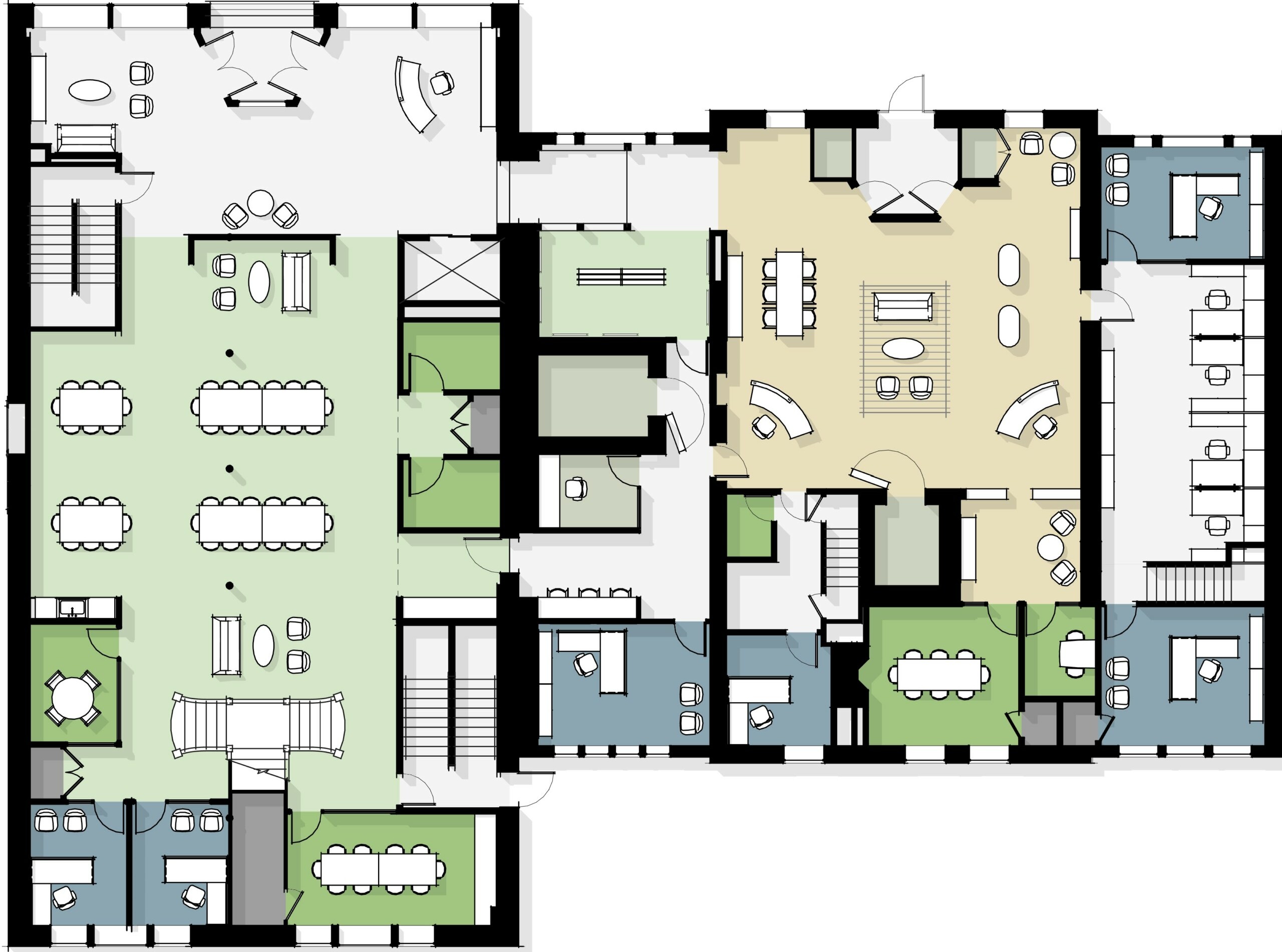 One of several conceptual plans for the Main Street Middlebury branch.
Flexibility of space and a welcoming experience seem to be key components of the new neighborhood bank. As bank employees and their working schedules become more nimble, workspaces follow suit, offering a range of options for various tasks. In addition, naturally lit, comfortable staff lounge spaces with functional amenities enhance staff wellbeing. Similarly, customers need a range of options when visiting the bank. Some require a quick, automated transaction while others may seek an in-person interaction or a more private consultation. Customer spaces should flexibly accommodate those needs as well. And then there are all the hours (evenings and weekends) during which the physical bank is not open. Is there an opportunity there to share the building with the community, offering after hours gathering space for meetings and other events?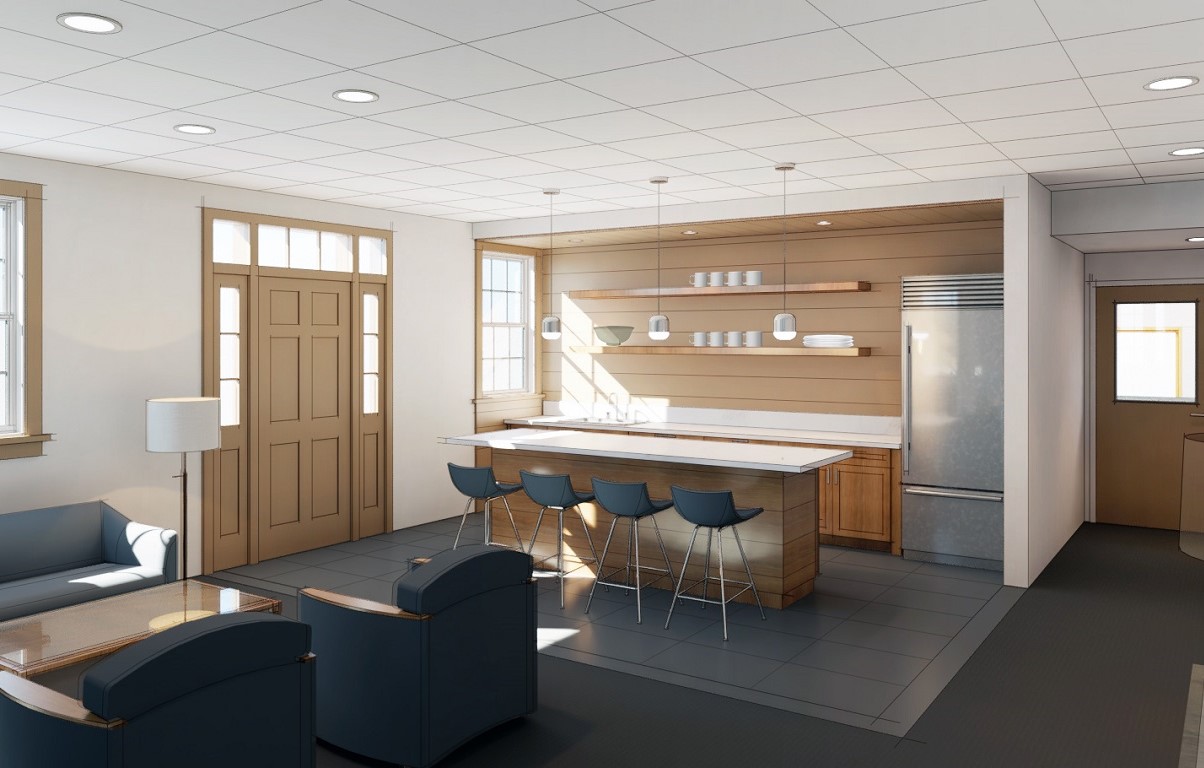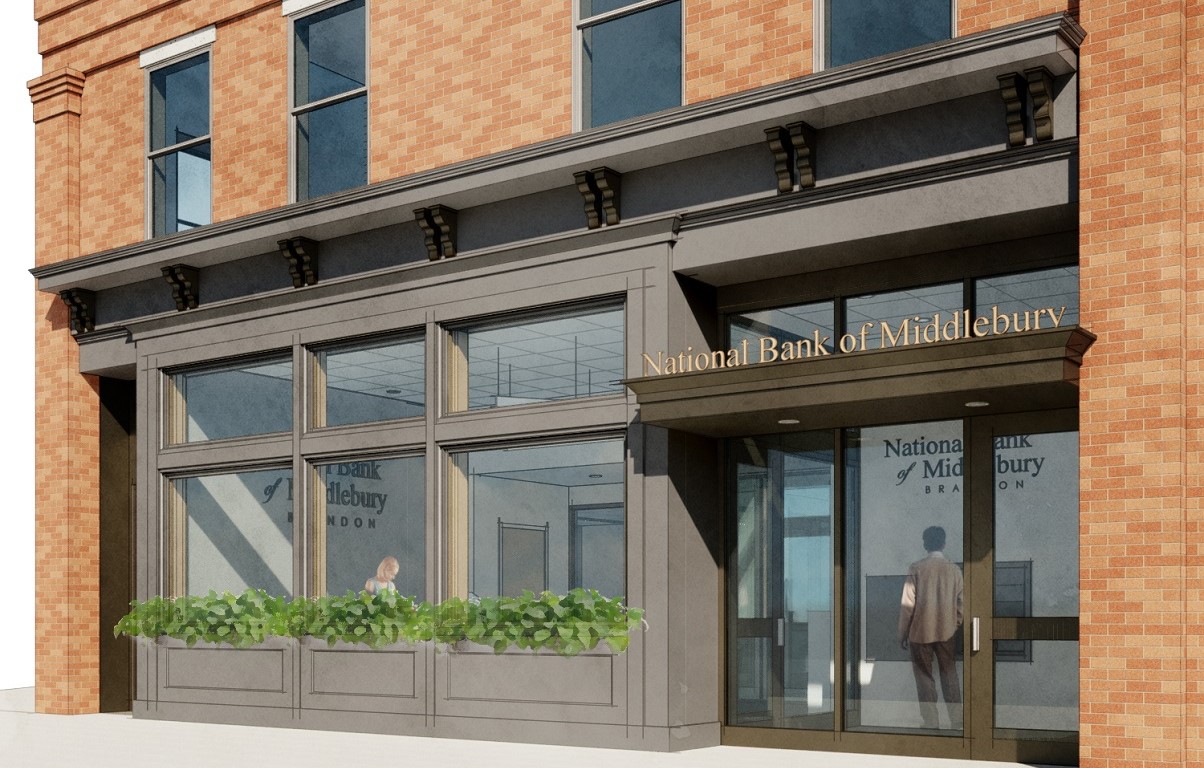 Renderings of Seymour Street lounge area and new Brandon storefront.
VIA assisted NBM in analyzing space usage, mechanical and electrical systems efficiency, and the quality of the envelopes of each of the buildings. VIA also assessed the location of each branch relative to town centers and convenience for patrons. VIA made recommendations for each building, including modifications for more open, community-centered spaces that better support the future of the downtown bank. Two of the priority projects are wrapping up design. A reconfiguration of the Seymour Street branch in Middlebury will create a customer service call center on the second floor and a new employee lounge on the first, adjacent to the existing drive-through service. The Brandon branch will make its new home in a renovated historic downtown Brandon building, offering modern amenities in a recognizable community storefront. Construction on both projects is expected to begin later this fall. Design plans for the flagship branch on Main Street in Middlebury are just now underway.