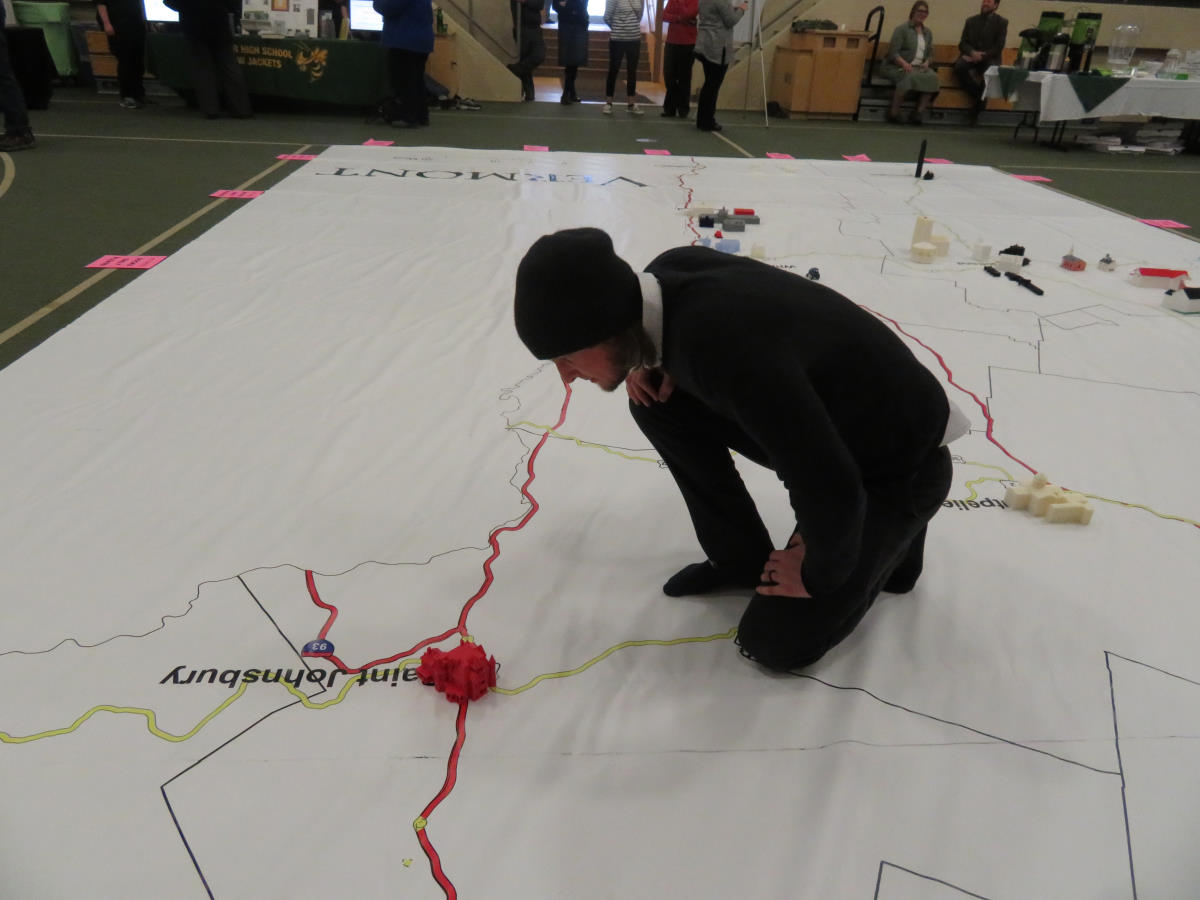 Nicholas Wood Judges 3D Vermont Competition
On Friday March 24, Middle School and High School students from around the state gathered at Vermont Technical College in Rutland for Third Annual 3D Vermont Architecture and History Olympiad. Nicholas Wood, of Vermont Integrated Architecture, was there to check out the action and help judge the event.
The 14 teams were challenged to research and recreate historic buildings in the form of digital models printed on 3D printers. Through the process they would research and document the history of their building and create a multimedia presentation to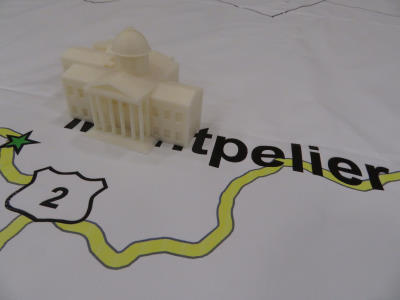 accompany their printed 3D models. SketchUp is a key sponsor and is the software used to model the buildings. The results were impressive, with students showing in-depth interest and knowledge of their buildings. This was gleaned from a variety of sources, from on-site exploration and historical sources to local community knowledge. Great technical skills came through as they nutted out some complex modelling and occasional unexpected technical challenges to deliver detailed printed models backed up with well-presented and informative research. The wide variety of projects taken on included: The Breeding Barn at Shelburne Farms, Wilcox-Cutts House, Brantview House, Proctor Marbleworks, Ira Allen Chapel, The State House and Bennington Battle Memorial.
The team from Rutland High School gave a professional and polished presentation to take away top honors and a new 3D printer along with scholarship offers from VTC. Some precise architectural detail models helped Windsor High School secure second place. On the Middle School side, Rutland also took away first place, followed closely by Williston Central. All the other teams put in an amazing effort with great results. They did particularly well at dividing up the various tasks and then combining the collective output into a cohesive presentation. Next year we hope to see a school from the Middlebury area represented and would look forward to supporting that effort.