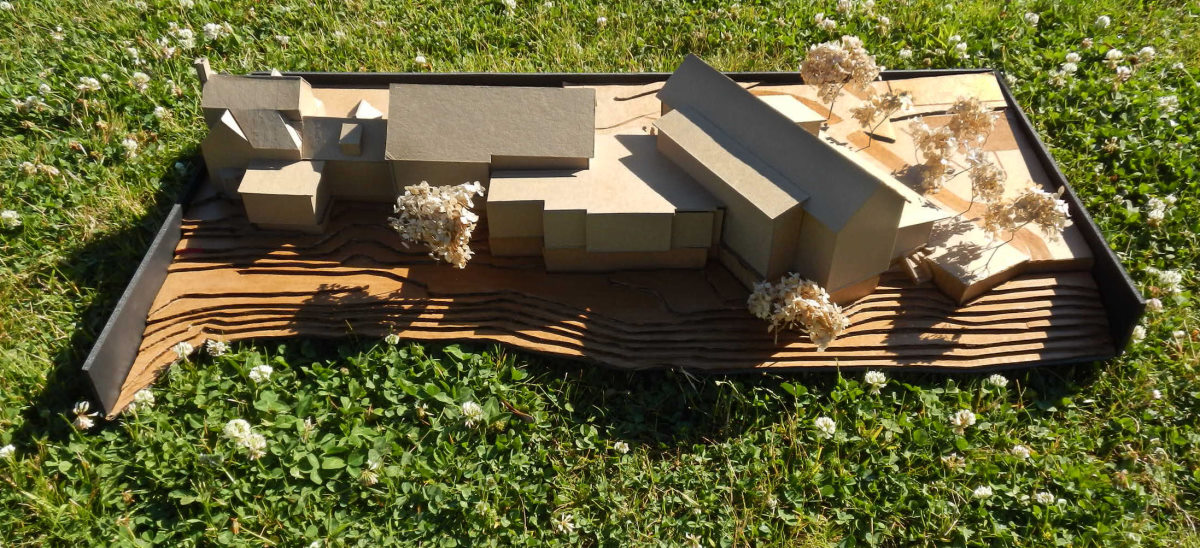 Modeling Waterbury Municipal Complex
This past week at VIA, my first at the firm, my fellow intern Ellie and I have been constructing a massing model for the new Waterbury Municipal Center. The project will integrate a new addition onto the existing Janes house, which currently houses the town's library. The new addition will house town offices as well as a new and larger library. The Janes house will then house the town offices and historical society.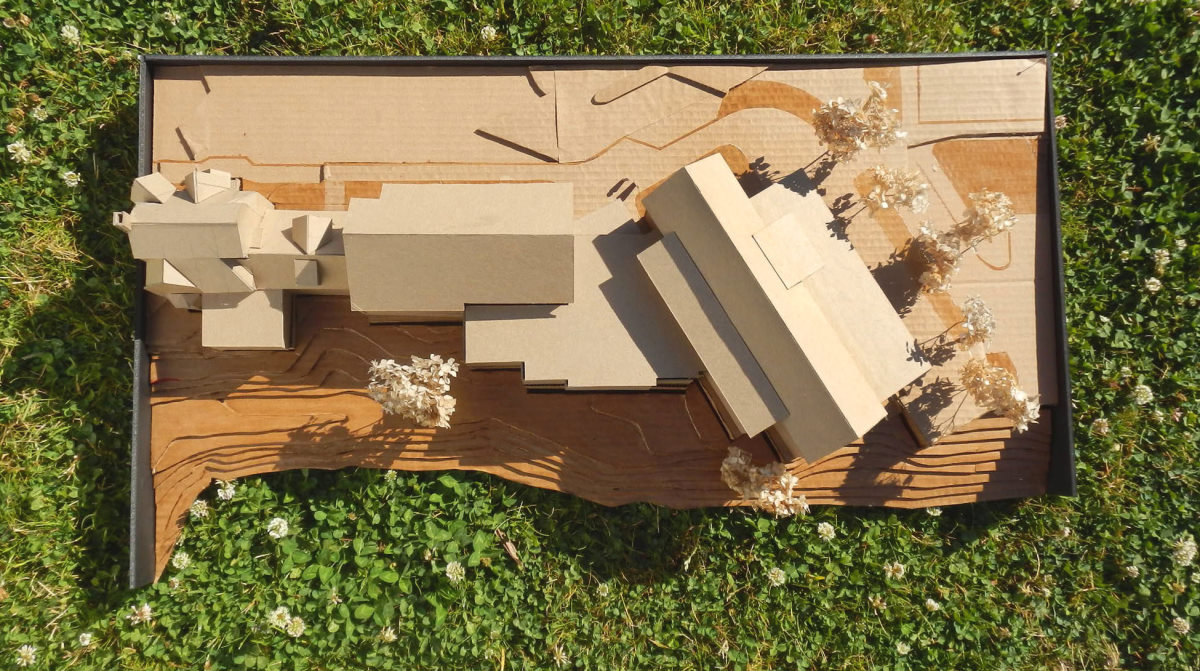 On Monday we hauled a workbench to the windowed entrance of our office, and throughout the week this make-shift model shop caught the eye of many passersby on their various errands about the Marbleworks. To our delight, one kid (future architect?) and his father stepped inside for a closer look and a few questions. Another onlooker pointed to our project remarking, "Now that's the job I want!" We agree.  There's nothing like the smell of chipboard in the morning.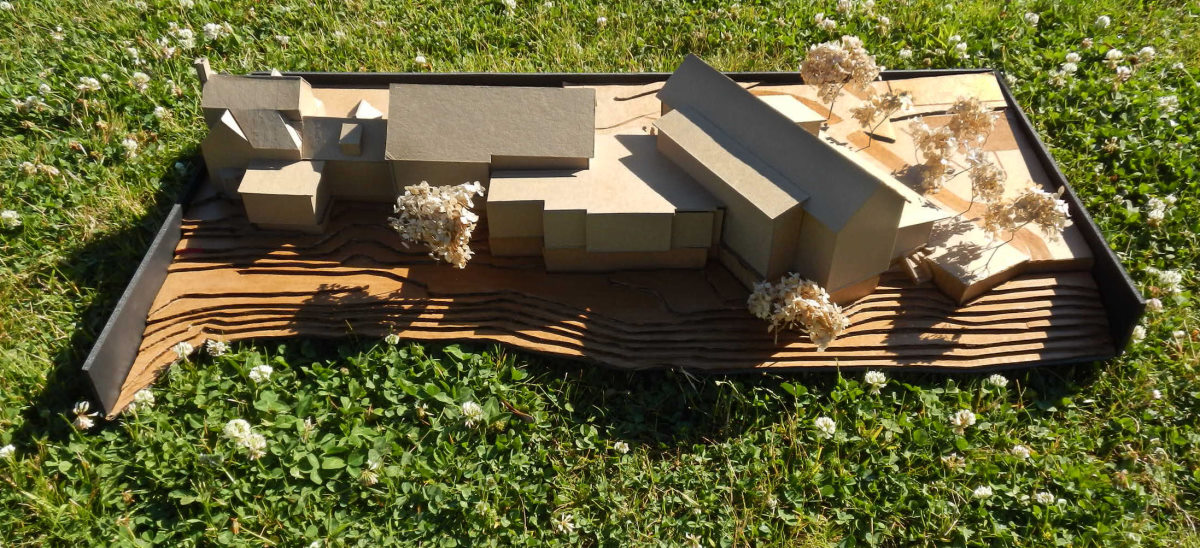 After a week of eXactos and Elmer's, this morning we finally took our preliminary model out by the falls for a mini photo-shoot in natural light. Here are a few of her best angles.
– Intern Jane McCabe