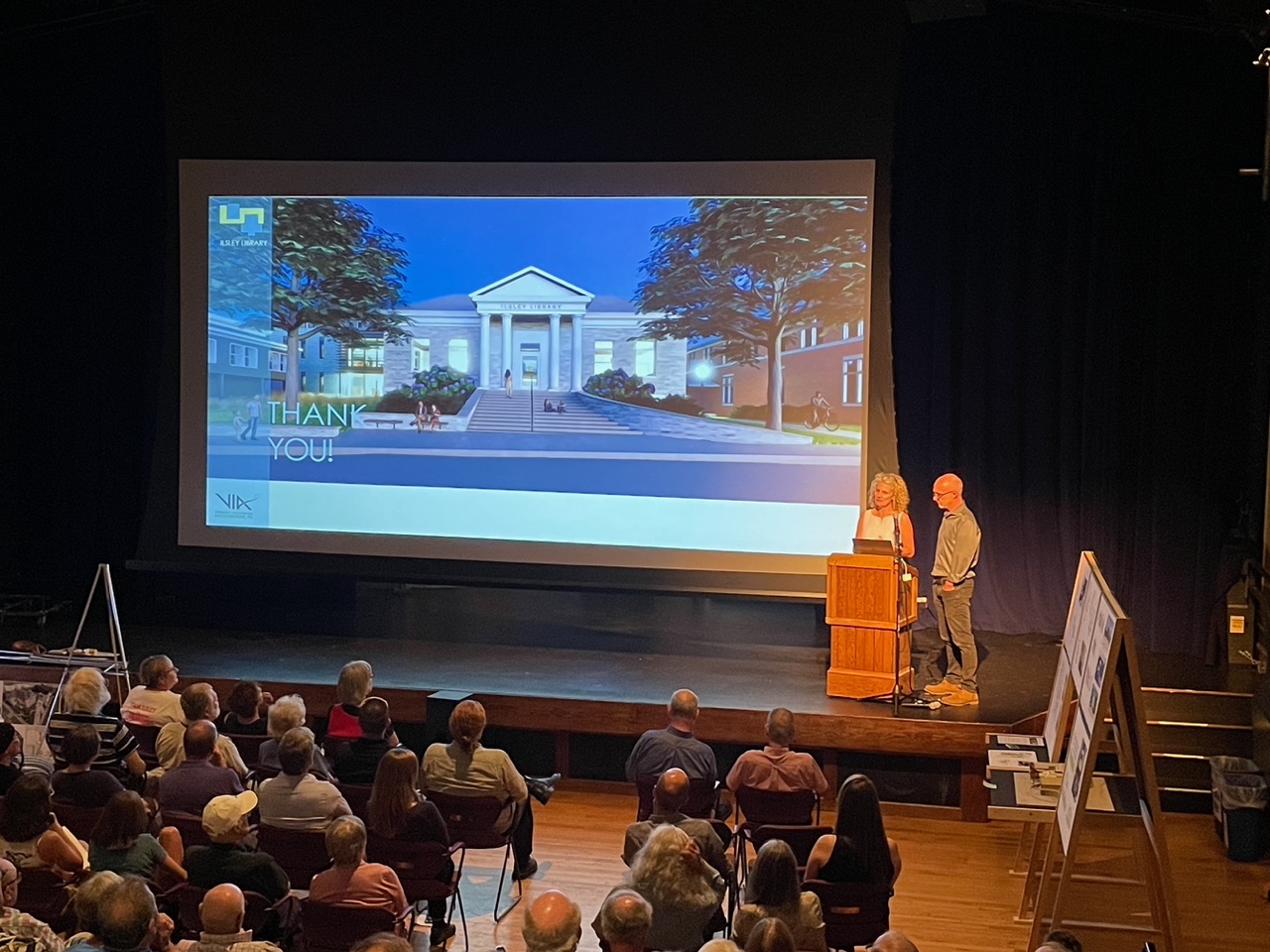 VIA's Conceptual Design for the Ilsley 100 Design Competition
The historic Ilsley Public Library in Middlebury, Vermont is in desperate need of additional space and significant building upgrades. VIA was one of three finalists in the Ilsley 100 Design Competition who were invited to create conceptual designs for the library's renovation.
Each firm presented their designs at a public meeting on August 9. You can view the presentation in its entirety here.
Don't have time for the full presentation? Click here to see a brief flythrough of our design.
The Ilsley 100 Team is still accepting feedback prior to their recommendation to the selectboard on August 22. If you haven't yet had a chance to offer your feedback, click here for the online form.
If you have any questions or would like a closer look at our design materials and physical model, please feel free to stop by our office – we're located in the Marbleworks right next to Noonie's Deli.