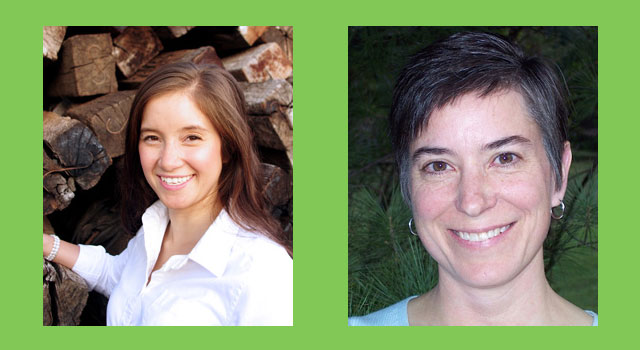 Girl Power! – VIA Announces Two New Hires
We are happy to announce the addition of Lealoni Coathup and Gwen Nagy-Benson to the VIA team this September, tipping the office gender balance decidedly toward the feminine.
A 2014 graduate of Norwich University with a Masters of Architecture Degree, Lealoni, Architectural Designer, will primarily assist VIA architects in designing and executing project drawings and other documents.   Having grown up in a small town in the Northeast Kingdom of Vermont, Lealoni recognizes the value in community involvement in the design process and seeks to create beautiful spaces that are meaningfully of the place.
Gwen will be in the office two mornings a week to assist VIA with administrative functions.  With a Master of Arts in Landscape Design from the Conway School of Landscape Design, Gwen is eager to work amid design professionals who share her interest in ecologically sound and sustainable human spaces.  She brings experience in human resources and a growing understanding of energy efficiency and renewable energy though community involvement and work with the Acorn Energy Co-op.
Please stop by our offices in the historic Marbleworks District in Middlebury, meet Lealoni and Gwen, and see what we're up to.