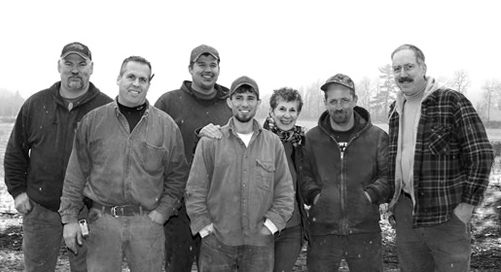 Farm Tech
At VIA, it has been our goal to connect our clients with local talent like Lou Nop, of Nop's Metalworks. We practice in Vermont, where we have the good fortune of access to a large population of excellent craftspeople. Our firm believes that architecture benefits tremendously from partnering with these folks who best understand the materials that create our built environments A current writer's studio project has exemplified this integrated process.
A local writer owns an old dairy barn that he wanted to turn into his writing studio. The concept for the space is to create a feeling of enclosure at the lower level while opening up the upper level and connecting it to the outdoors.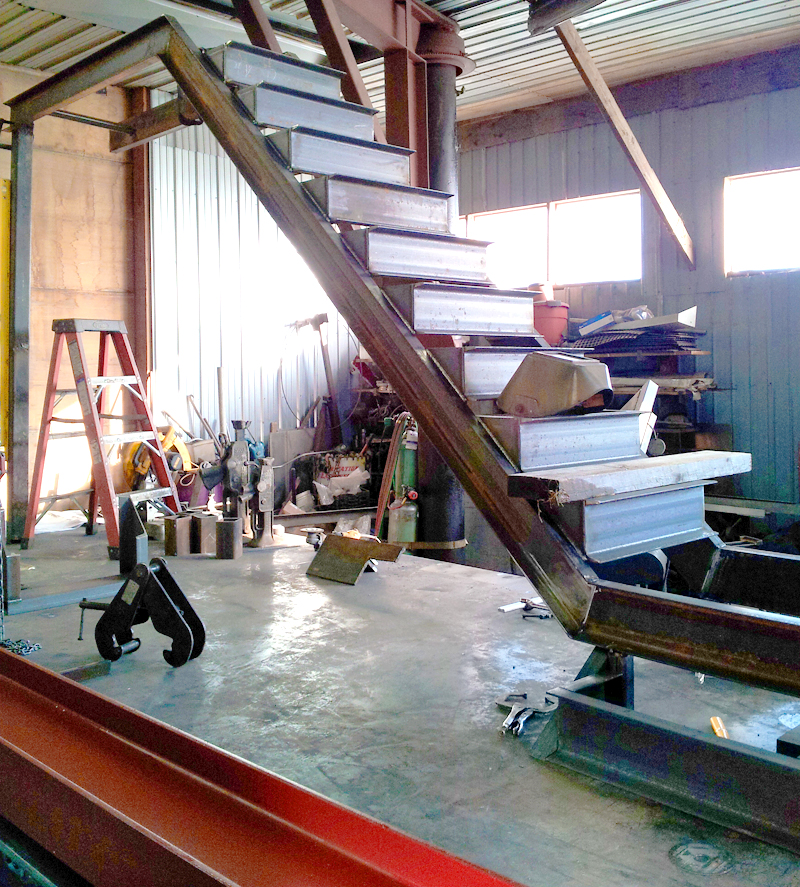 This concept developed into a loft that rolls on rails, floating through the upper portion of the barn and allowing the client to change how he interacts with his surroundings. Since most of these elements will be built of steel, Lou has been integral in the design process.
This team has adopted the term "farm tech" as a guideline for the construction and detailing of the building elements. The stair in this space is a good example of what we mean. Simple construction, off-the-shelf steel members, and re-used wood treads form the basis of this stair. Elegant design in this case is simplifying the form and expressing the way we build. The photo shows the stair being constructed in Lou's shop. It is an exciting preview of the transformation of an unused cow barn into a writers' studio. We are excited in anticipation of the coming construction of the steel-framed loft carriage!
Photos: Nop's Metalworks and Ashar Nelson