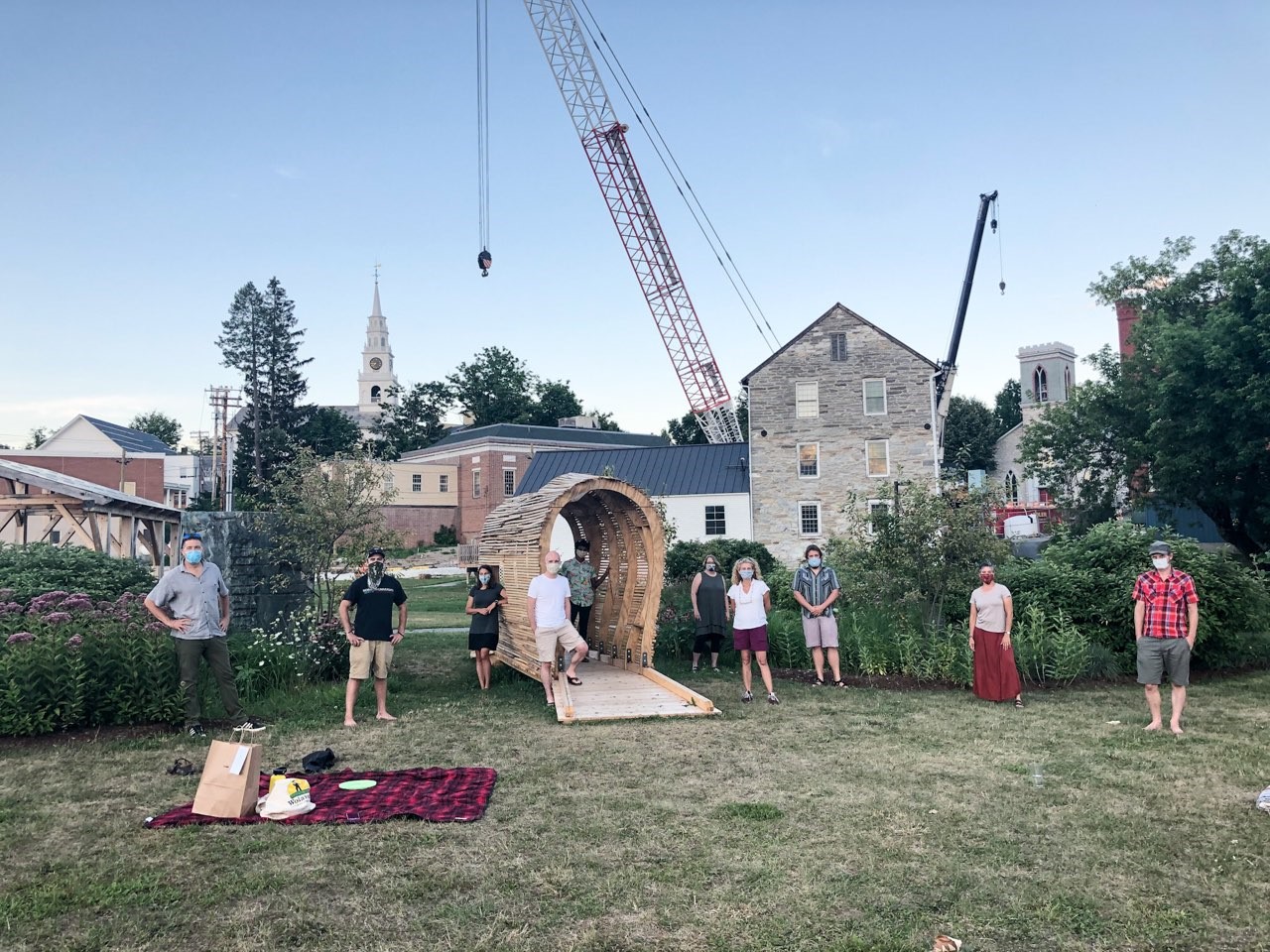 Building Community Builds Resilience
The past five months have weighed heavily on everyone in so many ways. And, the future feels similarly fraught and uncertain. We at VIA are deeply grateful for our growing and continued volume of work, thanks to our clients, dedicated staff, and our diligent construction partners and consultants, who have exercised patience and flexibility as we've all had to adjust to a new way of communicating and doing business. Many of the things we have always strived for in our design work – connection to the outdoors, good ventilation, durable and flexible spaces, delight – have become higher priorities of late. VIA is honored to be helping so many in our community adapt and adjust their homes and work and learning environments to accommodate healthy lifestyles long term.
We are also especially grateful for our Middlebury community. As if the pandemic wasn't enough of a challenge, we are in the midst of the most disruptive stretch of a multi-year downtown construction project that has effectively closed Main Street to all but the bravest pedestrian souls. While the rail tunnel construction is mesmerizing to watch and will ultimately improve our little town, the double dose of hardship in our community this summer is real.
But Middlebury again and again rises to that challenge. Special activities and promotions keep inviting people to patronize local businesses and business owners keep dreaming up new ways to meet changing demands. In an effort to maintain some downtown pedestrian traffic, our local arts hub, the Town Hall Theater (THT) sponsored the Bridges 20/20 Outdoor Architecture Exhibit. VIA is one of five architecture and construction companies to donate time and materials to design and build bridges displayed throughout the downtown area. We even made the national news! Ashar, Jesse, Nick, Jean, and Ben led the design and construction of VIA's "Bridge-ette," which spans the rain garden in the Marbleworks, right near our office. In October, all five bridges will be auctioned to benefit the THT. We kind of hope "Bridge-ette" gets to stay right here in the Marbleworks, though!
We are confident that the Middlebury community will not only make it through this unprecedented time but emerge stronger and more prepared for new challenges. So many examples of kindness, support, and generosity bolster our hope for light at the end of the literal and figurative tunnel! As we reach out to VIA friends around the world, we hear stories about communities similar to ours that are building strong relationships and resilience that will ultimately be their bridge to a brighter future.